Islandora Workbench
Islandora Workbench¶
Repository¶
https://github.com/mjordan/islandora_workbench
Overview¶
More tailored for end users with less technical knowledge or limited server access.
Uses Islandora's REST API
Runs on your computer
"CSVs and a pile of scans"
Cross Platform - Python
Islandora Workbench highlights¶
Opinionated

MUCH less configuration. Decisions made for you.

No Processing

CSV has to be in the right format

Write Operations

Create, Update, and Delete content

Bumpers On

Configuration and CSV are validated
Islandora Workbench basics¶
Column names are field names
If your value contains a comma, wrap it in double quotes
Multiple values are pipe delimited
Entity references are done via numeric id (nid, mid, tid)
Islandora Workbench - Taxonomy Terms:
Can use term id, term name, or both
If using multiple vocabularies, prefix with vocabulary id:

cats:Calico|dogs:Dachshund

Terms that don't exist can be created
Islandora Workbench - More Field Types:
Typed Relations - Prefix term ids with namespace:rel:

relators:pht:30
Relators:pht:30|relators:pub:45

Geolocation fields - "Lat,Long"
Paged Content - Two Ways:
Metadata on Parent

Simple directory structure and filename convention

Page Level Metadata

Parent and page metadata in same CSV
Videos¶
Summer of Islandora Workbench: Introduction to Islandora Workbench¶
This video (July 29, 2021) is an introduction of Islandora Workbench.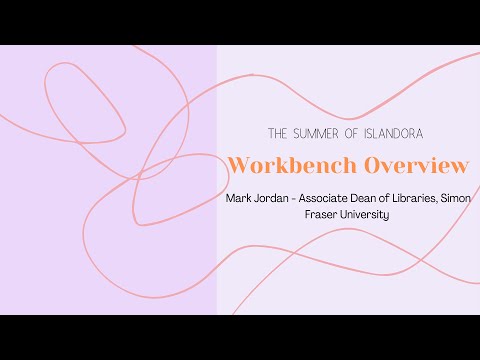 Islandora Workbench Demo¶
This video (Dec 17, 2020) is a demo of Islandora Workbench.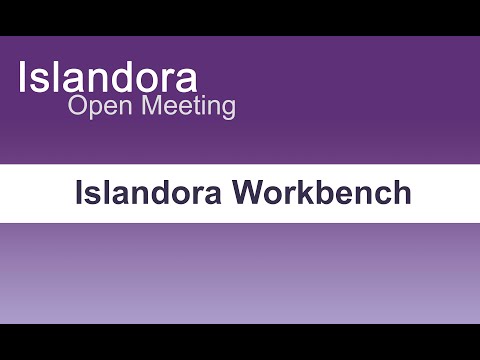 Islandora Online: Islandora Migration Tools¶
This video (Aug 10, 2020) provides an overview of the Islandora Workbench and the two other options available to migrate data into an Islandora installation.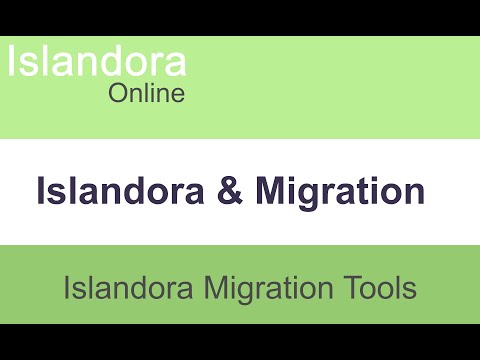 ---
Last update:
April 13, 2022